Bergen's Promise has started an initiative to train our staff to be leaders in the Wraparound Approach to Care. As part of our strategic objective, it is our hope to move toward strengthening knowledge and utilization of the Wraparound Approach. Wraparound helps families develop individualized plans of care with their Child and Family Team. Using this is informed approach helps Bergen's Promise meet national standards and show evidence of success. With staff accomplishing this certification, this ultimately helps to better serve our families and demonstrate leadership to their peers throughout the agency.
We are proud to announce our 3 newest Wrap Coaches and 4 newest Wrap Facilitators.

Bergen's Promise is proud to announce our newest Wrap Coaches:
Ruth Banegas

Kerri Scully

Lauren Ritz

To receive Wrap Coach Certification, they must then pass the National Wraparound on-line examination. At least four TOMs are also completed each month and are required to complete a Wraparound Enhancement Plan to highlight strengths, areas for improvement and an identified plan for improvement following each TOM.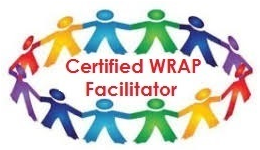 Bergen's Promise is also proud to announce our newest Wrap Facilitators:
Tanisha Esannason

Jennifer DiPasquale

Miguel Lockett

Kristen Jones

To receive Wrap Facilitator Certification, staff must complete an interview process as well as pass two Team Observation Measures (TOMs).