Connecting With Our Communities is a service project that enables teens to raise awareness about an issue impacting teen mental/emotional health, and a local resource available to support youth dealing with that issue. Projects are accepted through early May of each year, to then highlight submissions during May is Mental Health Month.
*This project supports NJ Health Learning Standard 2.2 Integrated Skills – Strand D Advocacy & Service/Strand E Health Services and information. Letters of completion will be provided upon request.
This project was developed by the Awareness Subcommittee of the Children's Interagency Coordinating Council (CIACC) of Bergen County for Mental Health Month (May).
Make sure to read the Guidelines and Complete the Online Commitment Form. Due Date for submissions is May 10th. This information can also be found at any time on the BergenResourceNet.
View some of the submissions below:
Watch a video created by a Dumont teen titled "Coping with Obsessive Compulsive Disorder(OCD)". In her project, Courtney raises awareness of obsessive compulsive disorder and the support that teens living with OCD can receive through West Bergen Mental Healthcare.
Check out the Infographic created by Teaneck teens titled "It's Okay to Be Bipolar". In their project, Daniela, Leanne and Hazelle raise awareness of bipolar disorder and depression and the support that teens can receive through the Bergen County support meetings of the Depression and Bipolar Support Alliance (DBSA).
It's OK to be Bipolar Infographic (1320 KB)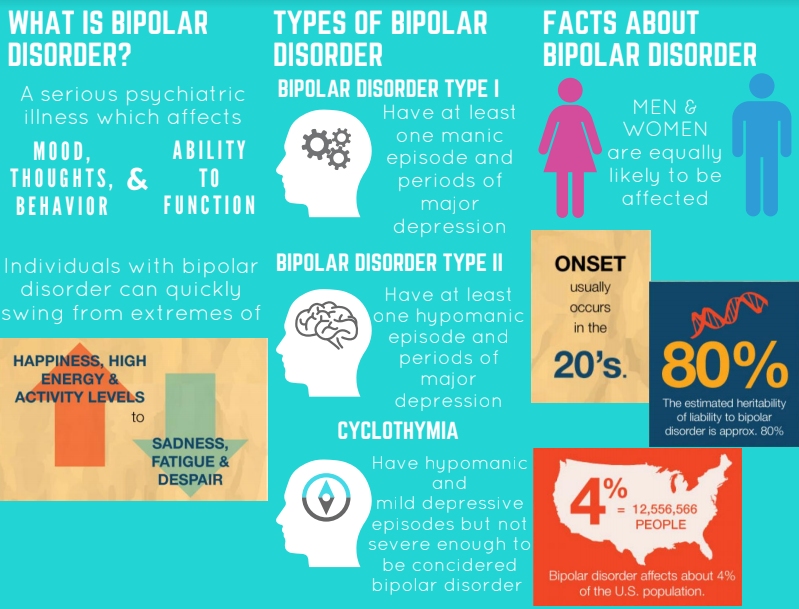 Check out the poster below titled "Stay Positive" created by members of the Girls Helping Girls club at Henry P. Becton Regional High School, Carlstadt-East Rutherford. Through the artwork and write up about their visit, Alyssa, Rebecca, Jacklyn, Lisa, Alessandra, Chloe, Jaylen, and Skylar raise awareness of positive body image and the support that teens can receive through the Body Image Boutique.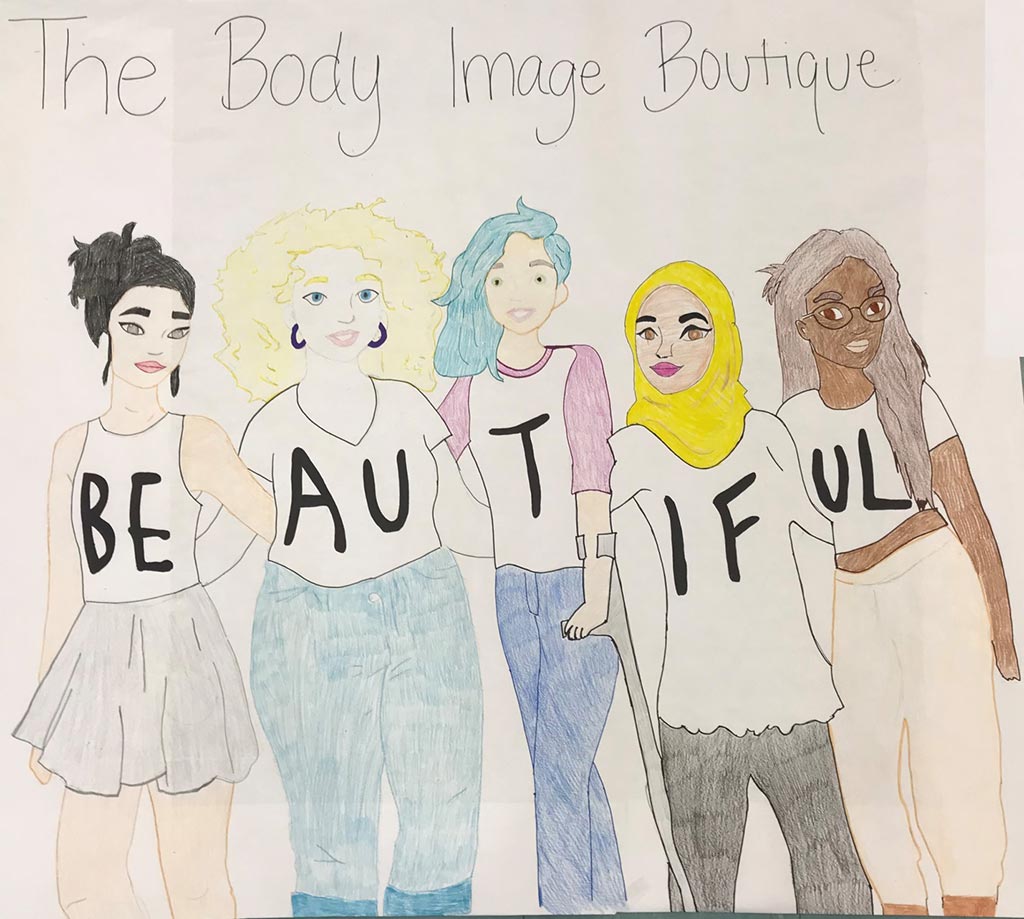 Check out the video titled "Improving Self-Awareness" submitted by members of the Dumont Girl Scout Troop 5794 (Kaitlin, Bridget, Valentina, Teagan, Caitlin, Madison, Jennifer, Michelle, Elliot, Natalie, Angie and Janelle). Through their video story you will hear the insights about self-awareness and communication gained through their interaction with the staff and horses of A Stable Life program at the Bergen Equestrian Center, Leonia, that they feel they can apply with friends at school.
To review different perceptions to a kick off writing activity where Dumont Girl Scouts and Lyndhurst teens replied to the prompt: "What Does Mental Health Mean to You."
Teens are Talking - What Does Mental Health Mean to You (288 KB)