Bergen's Promise Director of Care Management, Crystal Wytenus, MA, LPC, LCADC, NCC, ACS has been very active educating mental health and substance providers about the Nurtured Heart Approach (NHA) at a variety of conferences and presentations.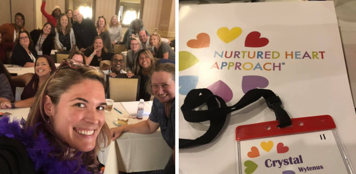 During the week of September 23rd, many substance use prevention/treatment professionals participated in the 5 day instructor training in the Nurtured Heart. This training was funded by two grants (CSOC PPS grant as well as the SAMSHA "State Opioid Response" grant under DMHAS).Crystal also provided a Lunch & Learn presentation to 'make the connection' between NHA and individuals misusing/abusing substances.
Senior Training and Consultation Specialist, Dawn, had nothing but praise for Crystal's work. "You gave such an insightful and authentic presentation today on NHA and substance use! You are so creative and your information was so thought provoking."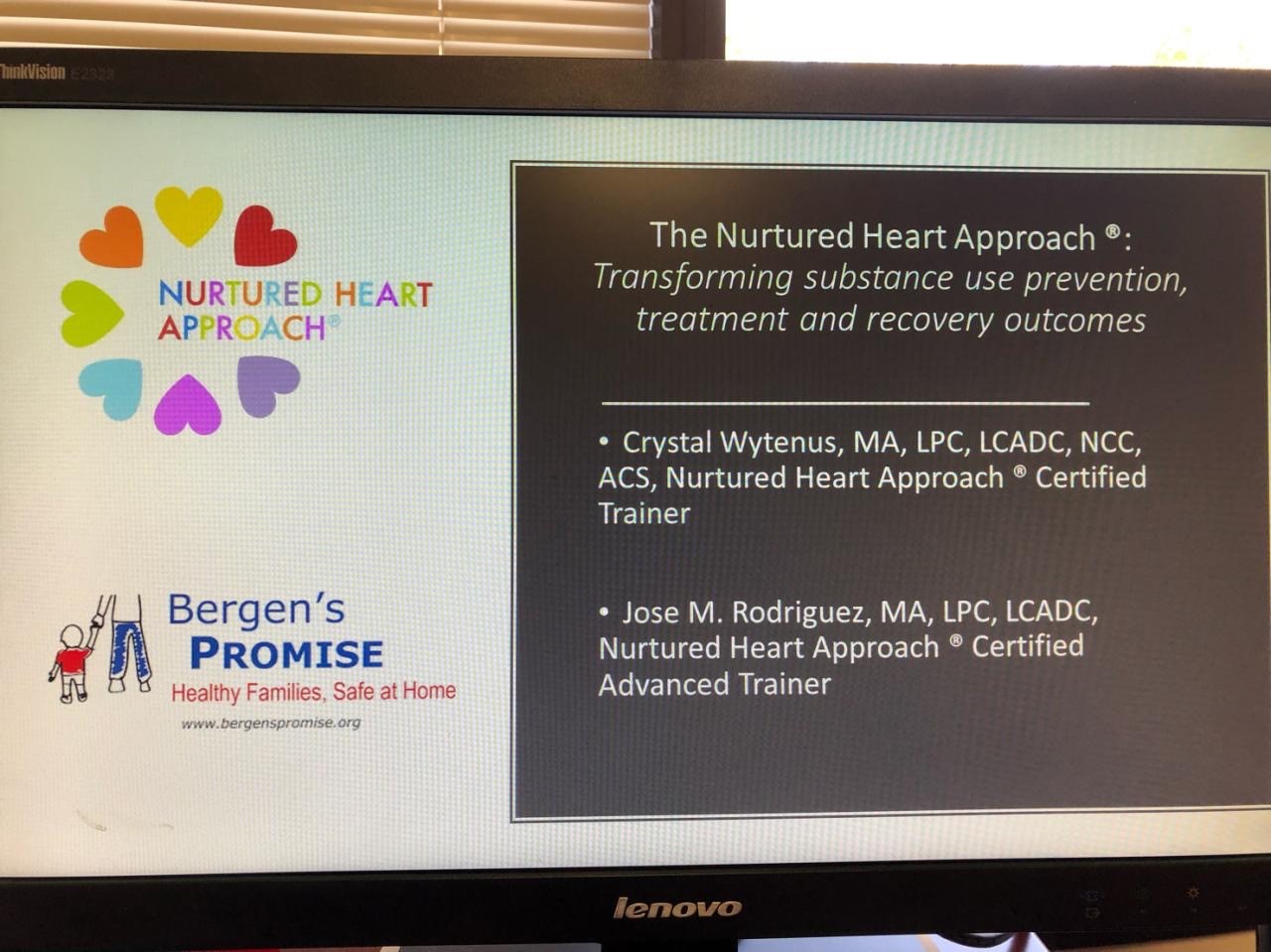 Earlier in the month, Crystal and Jose Rodriguez, MA, LPC, LCADC, the Clinical Consultant for Bergen's Promise, co-presented at a similar training for the NJ Association of Mental Health and Addiction Agencies Children's Practice group.
The Nurtured Heart Approach® (NHA) is a relationship-focused methodology that is an effective tool for creating healthy relationships and repairing strained relationships. These professional workshops assisted participants in learning how the Nurtured Heart Approach ® can promote prevention, compliment treatment efforts and enhance sustained recovery from substances.
For those looking to learn more about the Nurtured Heart Approach, keep an eye out on the Community Events Calendar of the BergenResourceNet for trainings in your area.