On October 29th, Shelisa Foster, Chief Operating Officer at Bergen's Promise, was awarded the prestigious Outstanding Leader In Children's Services Award. This award was presented at the Courage and Compassion Awards by the New Jersey Association of Mental Health and Addiction Agencies (NJAMHAA). The award ceremony was held virtually this year.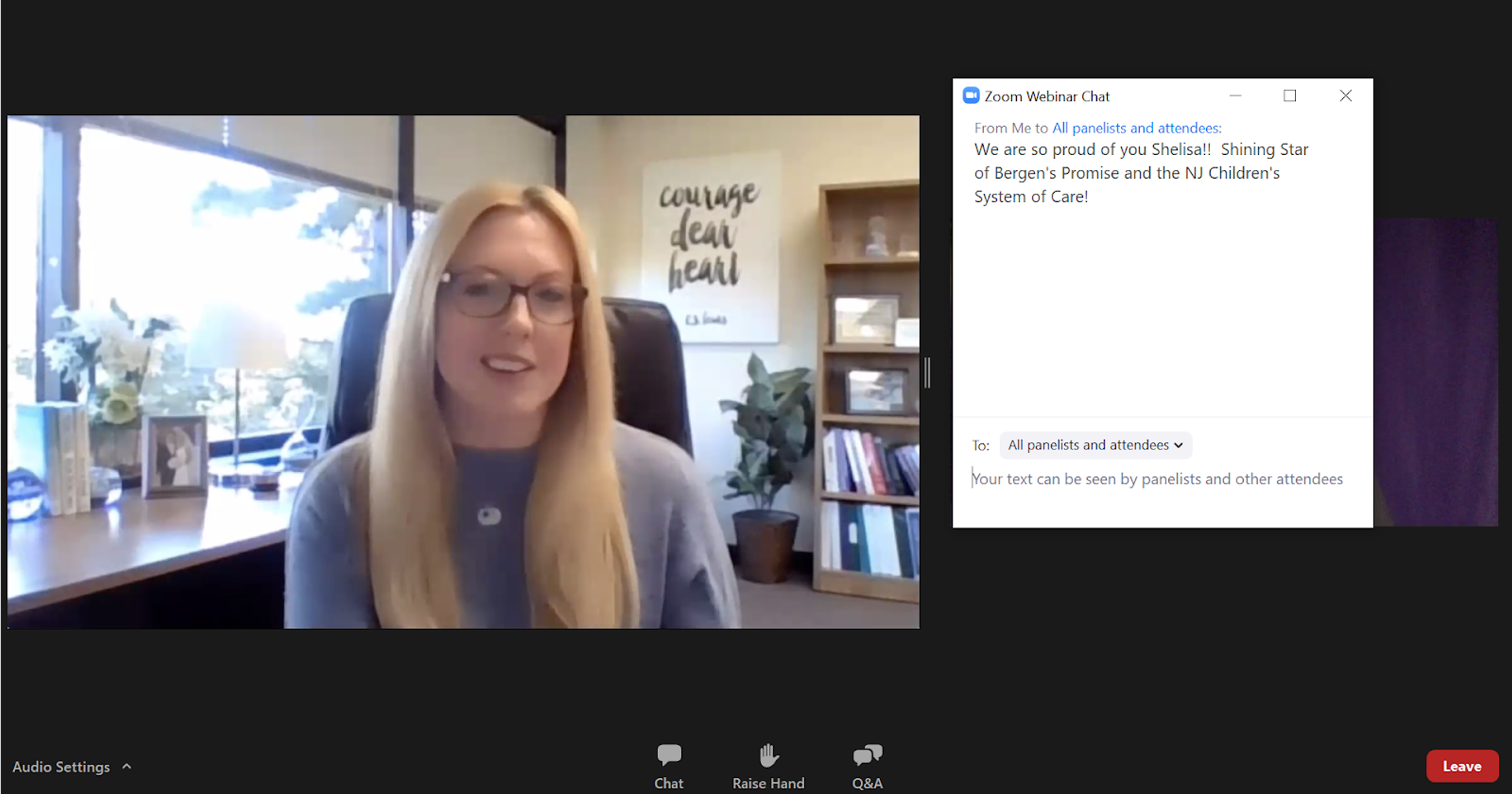 This award is given to individuals who have exhibited extraordinary leadership and have had substantial impact on the lives of individuals who are experiencing various challenges requiring support and assistance. It is without a doubt that Shelisa fits the qualities that is being recognized by NJAMHAA.
"One of our team members commented to me "this is a "win" for all of us", and it truly is. I would not have been given the honor to be acknowledged for this on my own if this team didn't do the great work we do!" said Shelisa in response to receiving this award.
As an agency, we are honored to work alongside such a great leader and representative of the agency. Congratulations to Shelisa, you exemplify what this award is all about!