On April 29th, we congratulated and wished good luck to Michael Maliavsky, our longtime Chief Financial Officer on his retirement. Michael has been with the organization for 20 years of working for Bergen's Promise and will forever hold the title of founding CFO of Bergen's Promise, as he was here at the inception of the agency. Michael was instrumental in helping to build the agency into what it is today. We are grateful for his many contributions.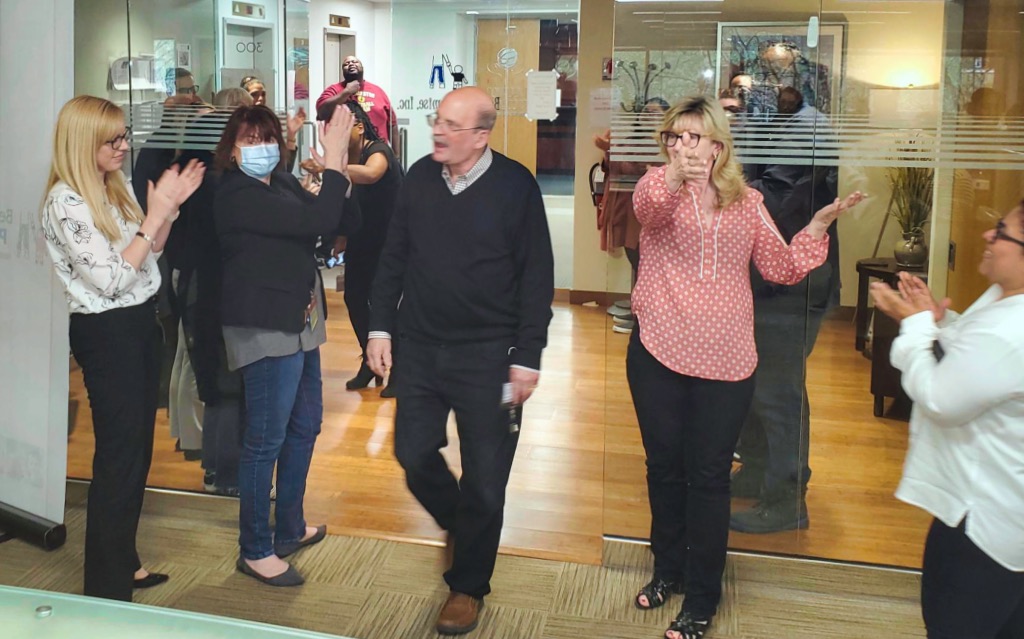 "Working at the Agency over the past 20 years has been very rewarding and I'm proud that I had the opportunity to be one of the foundational pieces at the Agency. Helping establish and seeing the Agency grow and prosper has been very humbling and fulfilling. Wishing Bergen's Promise continued success in accomplishing the Agency's Mission." said Michael.
As we said goodbye, members of the agency clapped for him as he left to give him a proper sendoff. We hope Michael will now have plenty of time to enjoy the Mets and spend time with his family. We all extend our sincerest appreciation to Michael for his many years of dedication and passion for the agency and the Children and Families we serve!